Recover Faster

Train Harder
A curated program by our experts to boost agility, sharpen reflexes and improve mobility.
Includes a 30 min consultation, weekly cryotherapy, stretching and normatec.
Enjoy unlimited cryotherapy sessions, once a day.
Muscle Lab has the coldest chamber available in the market. Rejuvenate your body, skin, and mind.
Reduce inflammation.
Reduce psychological stress, anxiety, and depression.
Increased energy and sleep.
Enhance immune function.
Better joint function.
Quicker post-surgery recovery times.
Don't feel like hopping in the full body cryo? Try out our local cryotherapy that targets specific muscles and joints.
Faster Muscle Recovery.
Reduces Pain, Swelling, & Inflammation.
More powerful and efficient than icing.
Effective with Chronic Pain Management.
Faster Recovery from Surgery or Injury.
Improved Joint Function.
Relieves Tendonitis & Shin Splints.
Take advantage of our Infared Sauna and enjoy benefits such as relaxation, detoxifcation, and weight loss.
Stress and fatigue reduction.
Helps with muscle aches, arthritis and joint pain.
Weight loss and increased metabolism
Feeling sore? Let a Muscle Lab professional loosen you up with a massage gun.
Accelerate recovery & muscle repair.
Increase blood and lymphatic flow.
Relieve muscle spasms and stiffness.
Improve lactic acid clearance.
Muscle fatigue, pain, tightness, soreness, and knots.
Take advantage of our cupping and scraping therapy to relieve sore muscles.
Relieve local pain.
Enjoy muscle relaxation.
Enjoy a CBD Infused massage to rejuvenate your muscles.
Relieve sore muscles.
Reduce inflammation in body.
Recover after a tough workout.
Relax and reduce stress.
Get stretched by a Muscle Lab professional and relieve your soreness.
Improve flexibility and range of motion.
Improve physical performance.
Reduce stress and soreness.
Lay down and relax and enjoy a lower body or whole body compression suit that rejuvenates your muscles.
Recover faster after a workout.
Improve flexibility.
Reduce inflammation and soreness.
BODYBUILDING &

STRENGTH TRAINING
Work out smarter, not heavier. BFR training is a new modality that is improving athletes strength without going heavy,
Increase muscle strength with lower weight.
Increase muscle mass with lower strain.
Get on a 10-20 minute on a power plate and feel better than ever.
Improve muscle strength and power.
Improve flexibility and range of motion.
Reduce pain and soreness with faster recovery.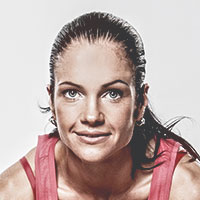 Muscle Lab is the best place in Pasadena for recovery. I recommend all my clients to try their cryo machine!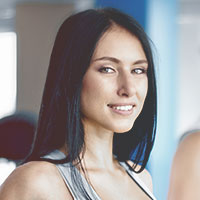 In love with Muscle Lab's CBD massage. I also recommend their stretching sessions!
Been using their Normatec compression suits almost every day.